At 30/06/2023, Home Invest Belgium had a property portfolio of € 771.36 million. The main part of the portfolio is located in the Brussels-Capital Region, but the portfolio also extends to Flanders, Wallonia and The Netherlands.
A diversified portfolio
As a REIT, Home Invest Belgium is obliged to sufficiently spread its risks. Thus, no more than 20% of its assets can be invested in the same project or asset class.
With 48 buildings and more than 2,500 residential units, Home Invest Belgium has a well-diversified portfolio.
A young portfolio
Home Invest Belgium has a young property portfolio. More than 50% of the investment properties available for lease are less than 10 years old, and more than 80% are less than 20 years old.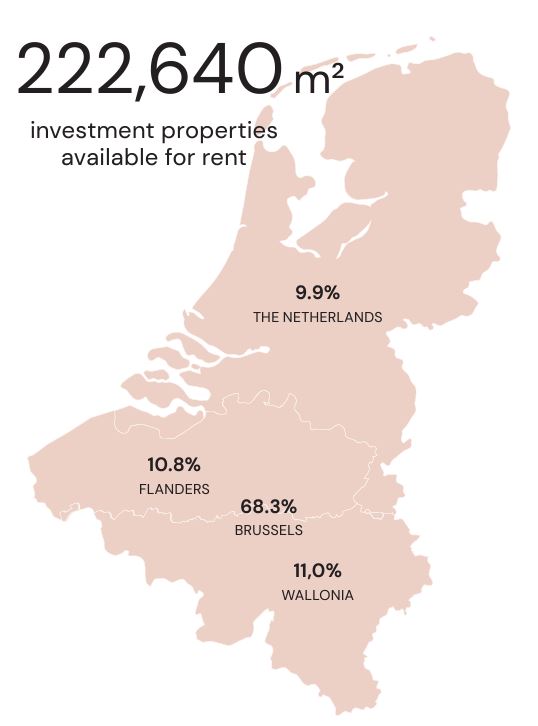 Evolution of fair value of the property portfolio
Investment properties available for lease: type of property